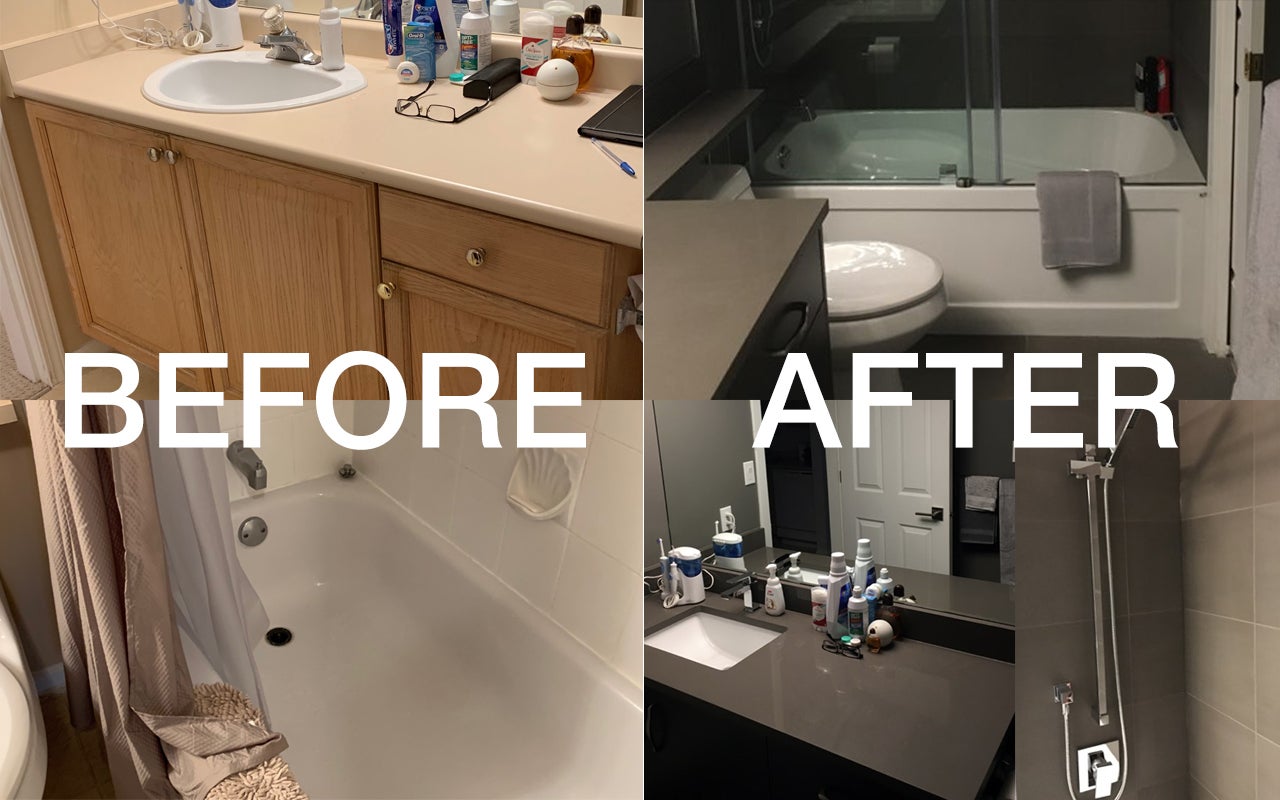 We love hearing feedback from satisfied clients. Thank you Tysen H! Your bathroom remodelling project was a pleasure to complete. 
If your bathroom needs a fresh new look please get in touch for a free estimate and in-home consultation
. 

"I was looking to get my bathroom remodeled as it was fairly dated. I only really had a vague idea of what I wanted but Amir at Stoneway Homes came to my place and was very friendly and knowledgeable. He helped me decide on what would work for my space. He was always quick to respond to questions and it was almost like he read my mind to find the design that I would be happy with. He left my house clean after each day of work and gave me time frames which he met. I can honestly say that the bathroom turned out beyond my expectations. I am extremely pleased with the result and will be using Stoneway Homes for all of my future renovations in my home."

- Tysen H., BA., CDMP.